About Us
We are Top-Rated Visa & Immigration Consultants
FCC Visa is a leading agency that offers visa and immigration consulting services to individuals willing to work, study, or stay in Australia. Since 2012.
We have successfully handled various visa applications for applicants who wish to travel to Australia for vacations, jobs, and education. We are committed to providing practical and relevant information to our clients to ensure a smooth travel experience. We are a one-stop destination for all your information needs. We make immigrating to Australia simple and effortless for individuals.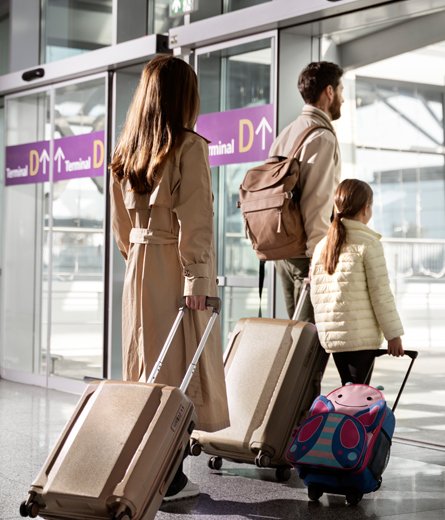 Our Mission
We assist individuals in transforming their dreams into reality. We bridge the information gap and provide a delightful immigration experience to people who want to travel to Australia.
Our Vision
Providing unmatched visa and immigration consulting services, we strive to ensure more growth opportunities and optimum success for our clients by simplifying visa and immigration processes.
Immigration Process
We understand that immigrating to Australia is exciting and stressful at the same time. Our expert professionals provide the essential guidance and assistance to simplify the immigration process. We help you deal with the complex immigration laws by providing expert advice right from the beginning to the end of your application process.
Each applicant is provided with personalized advice as per the specific situation.
We communicate in a language understandable by our clients for the best experiences.
We have partnered with several top universities and colleges in Australia to offer students a wide array of options to choose from.
We offer quality immigration assistance and accurate advice to you and your family.
Student Visa
Students have the opportunity to get vocational, postgraduate, primary, secondary, and tertiary education in Australia. We provide visa assistance to students who dream of studying in Australia. We help students find the correct visa for the intended course. The visa type depends on the course you want to pursue in Australia and the duration of the program. We assist you in getting the best visa for overseas students.
We have collaborated with some of the renowned universities in Australia. Our experts deliver the right guidance and assist you in the selection of the right university. We help students easily navigate through the immigration and visa application process. In addition to student visas, you can get information about migration visas, visitor's visa, and more at FCC Visa.
We offer quality immigration assistance and accurate advice to you and your family.
Temporary Visa
A temporary visa allows the individuals to stay in Australia for a specific duration of time temporarily. The application process for a temporary visa is simple and easy to access. A temporary visa is intended to allow individuals to visit Australia for tourism purposes or business activities. The temporary work visa offers you an opportunity to engage in work in Australia for only a short duration of time. We, at FCC Visa, provide the necessary guidance to make your temporary visit to Australia a memorable one. We help you make the most of your short visit to the country.
Skilled Visa
A skilled visa is designed for skilled professionals or workers who want to migrate to Australia. Checking and verifying whether you satisfy the eligibility requirements on the Skilled Occupations List is vital before applying for the skilled visa. After skill assessment, applications are submitted through the General Skilled Migration program of Australia. Scoring at least 60 points is a key requirement to successfully migrate to Australia.  We, at FCC Visa, offer you appropriate guidance for skill assessment. Our experts are always ready to help you with the skilled visa application process. We enable you to overcome potential challenges and get a skilled visa with much ease.